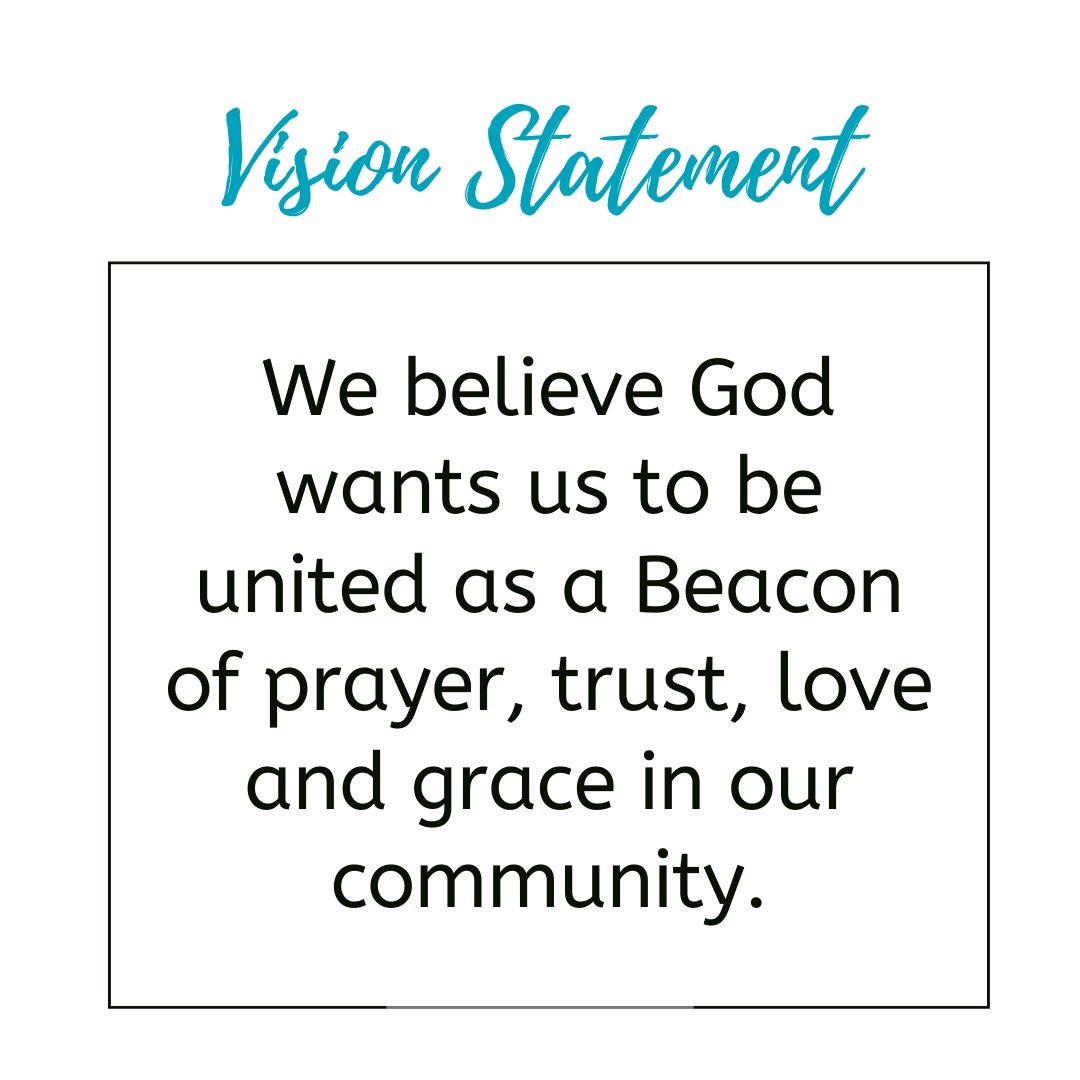 Firstly, to be a beacon is very Scriptural – for example, in the Sermon on the Mount, Jesus calls us to be a light to our world.
If we are going to be that beacon, the first characteristic is that we must be united. There is power in being unified, when everyone pulls together as the body of Christ to bring glory to God.
The second characteristic is prayer. It is this simple: when God's people pray, great things happen.
Thirdly trust is paramount. We live in a culture where people have lost trust in the church, so we want to be a people of integrity, who are above reproach.
Next is love: our goal is to see every person loved and cared for in such a way that they feel accepted and valued .
Finally, being beacons of grace means that we will keep Christ at the centre of all that we do.